If you've got a WordPress website, or any social or blog website, you need to post content with some regularity. Having a single post every few months is never going to attract people to it. As such, you also have to make sure that not only your content is good, but also your formatting. Below, you'll find exactly how to format your articles and posts to both look best and be easily readable.
Start with Headers.
As you'll see with the header just above this, it's a good size. In general, you can just use WordPress' built-in header block to do this. As an added bonus, you'll also see a variety of different header options and sizes when you hover over the block as seen in the picture below.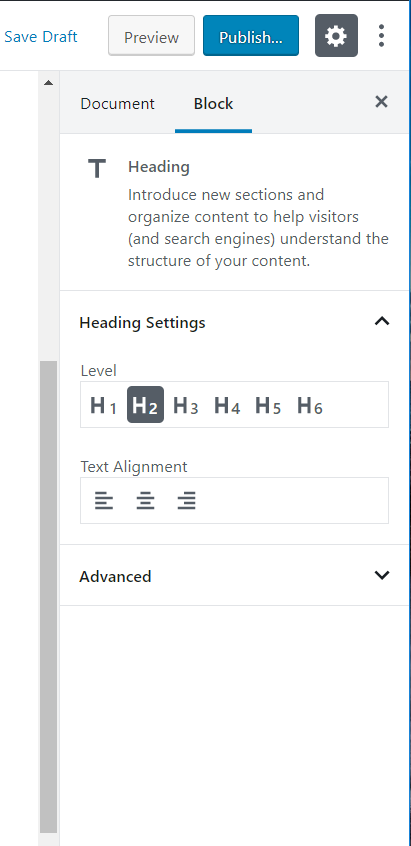 Or, use the settings tool on the right to find more options. Your H1-H3 options will change size, with H1 being the largest.
The H4-H6 will include different text options and italics. And, of course, text alignment can be used to make text start on the left, right, or middle of the page.
Making your header might seem like a small part of your articles, but the fact is that formatting matters and your header is the first thing people see. Make it catchy, concrete, and related to your article and paragraphs.