Google Site Kit is an official plugin by Google for WordPress. This plugin provides a one-stop solution for insights into how people reach your site, search terms used, page speed and optimization, tag manager for marketing tags, and more.
The official Google Site Kit includes:
Search Console
Analytics
PageSpeed Insights
AdSense
Tag Manager
Optimize
How to Set Up Google Site Kit
 Step One – Installing
Install Google Site Kit. Navigate to Plugins > Add New.
In the search box, search for Google Site Kit.
Click "Install Now" .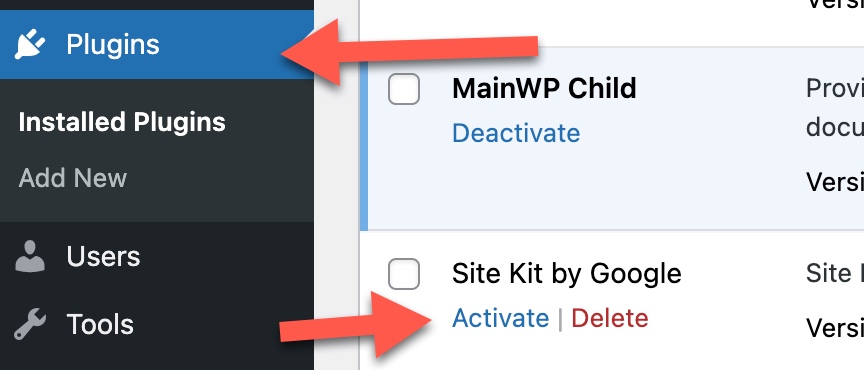 Step Two – Set up and Connect to Google
Click the Start Setup button at the top of the plugin page.

Connect Google Analytics by checking the box to the left of the setting. Click to Sign in with Google. This will connect Site Kit with your Google account.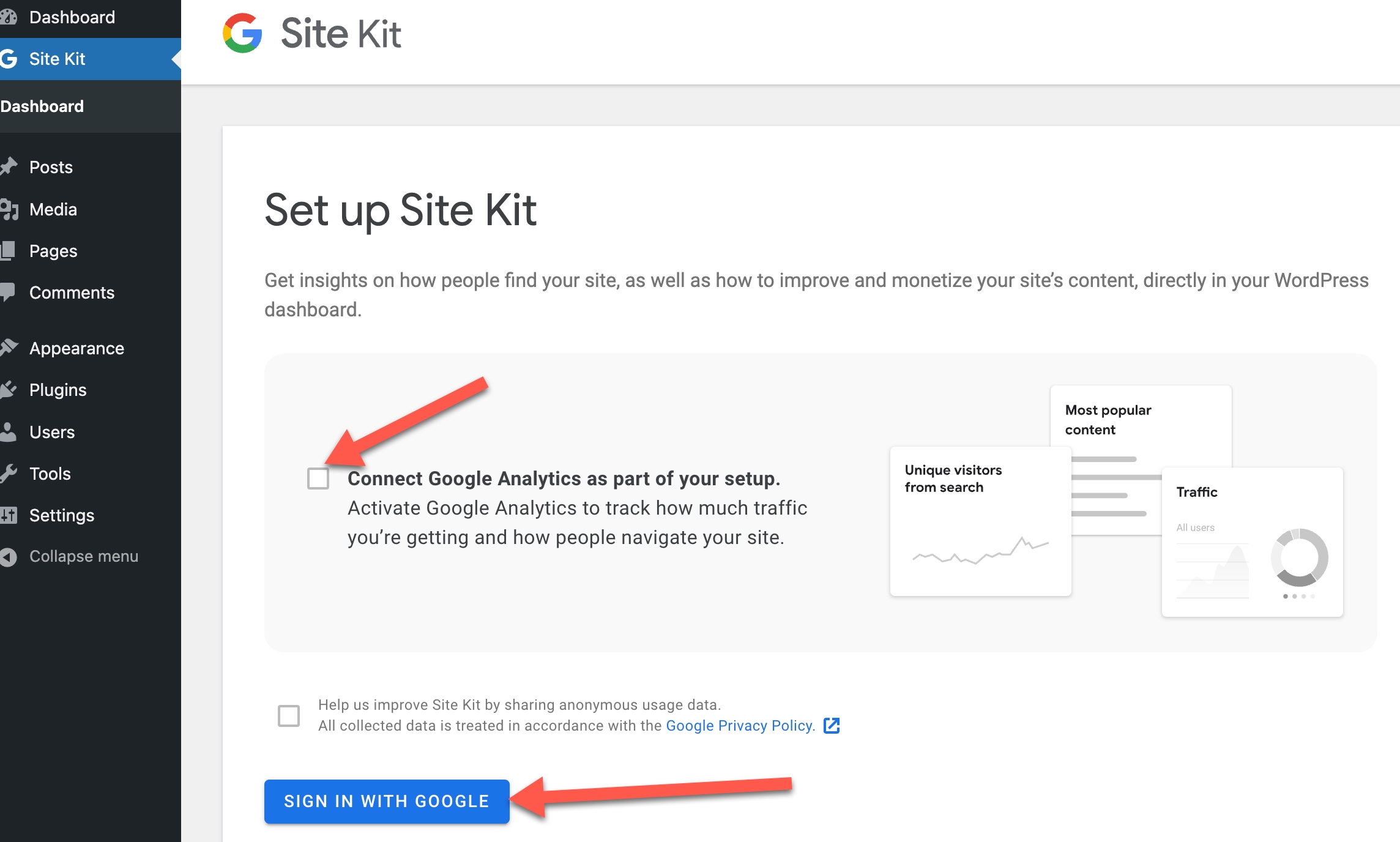 Follow the steps to connect to your Google account.
Click the Verify button to have Google automatically verify ownership of your website domain.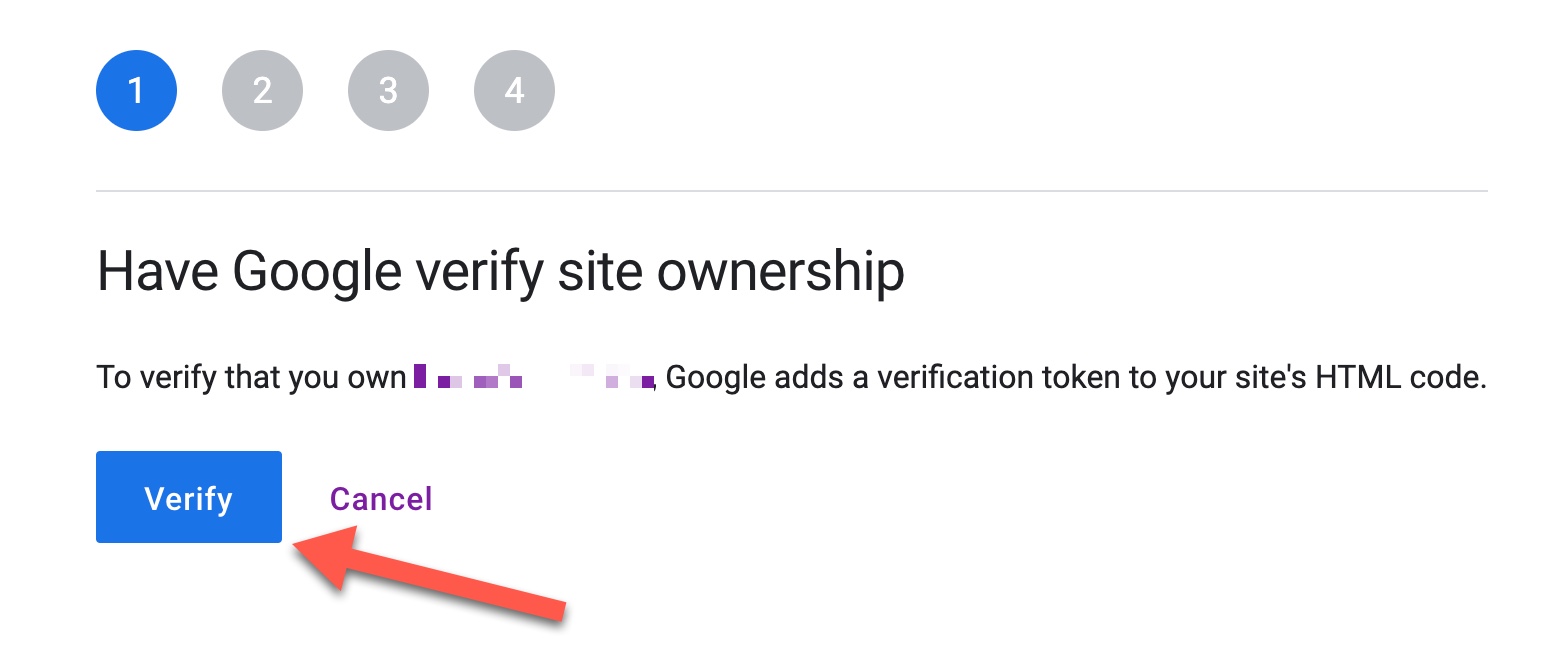 Click the Allow button to allow Site Kit access to your metrics data.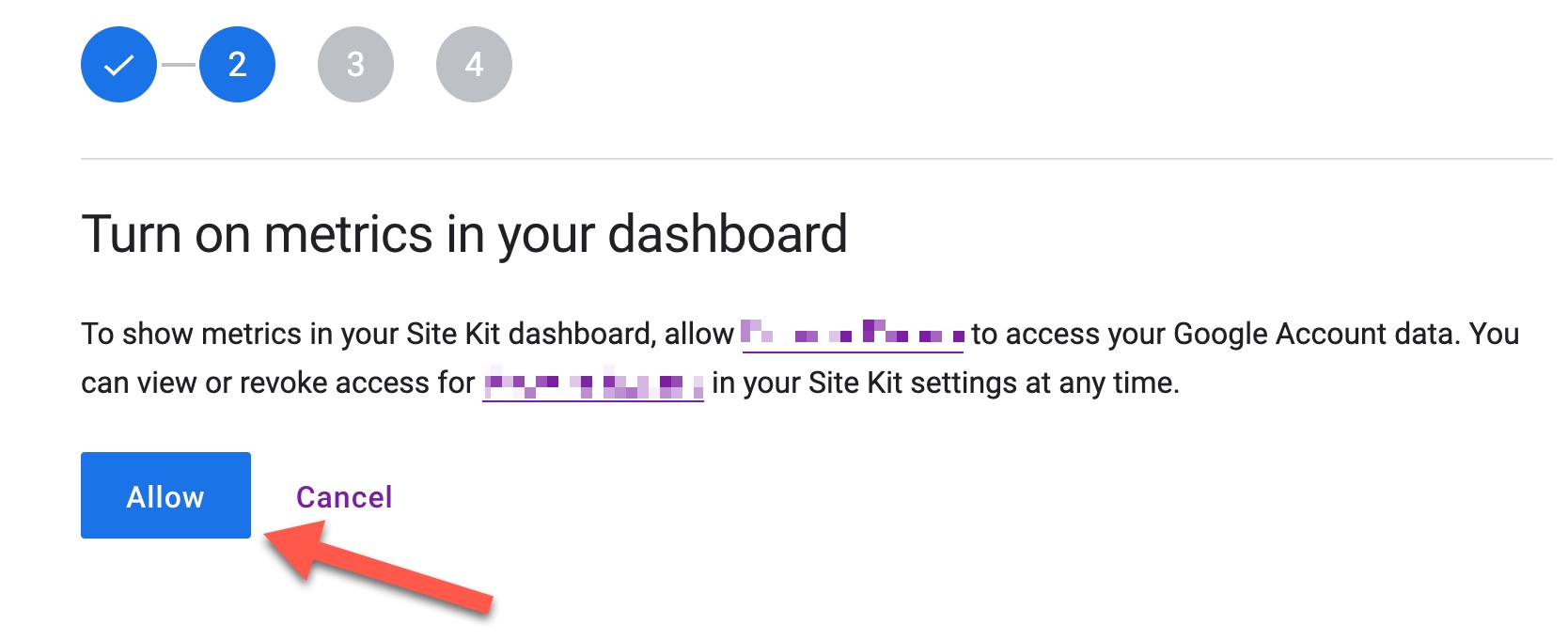 Click the Set Up button to set up Google Search (formerly known as Webmaster Tools).

Click the Next button to have Site Kit set up Google Analytics for your site.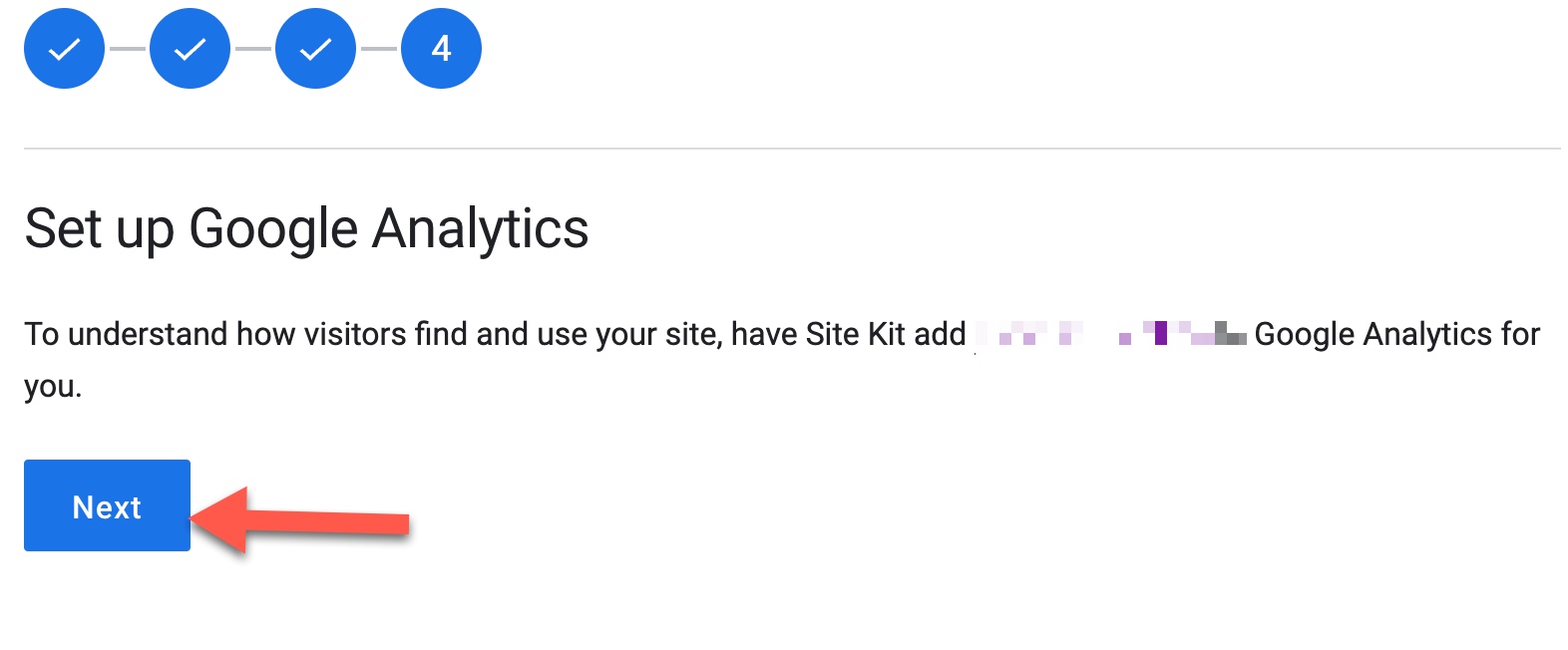 You will then be redirected back to your WordPress admin panel to finish setting things up.
Step Three – Final Steps
Select an Analytics account to use or create a new one if you didn't have Analytics set up for this domain.
If you choose to create a new account, you'll see a form automatically filled in. You can change the values how you want them and then click Create Account.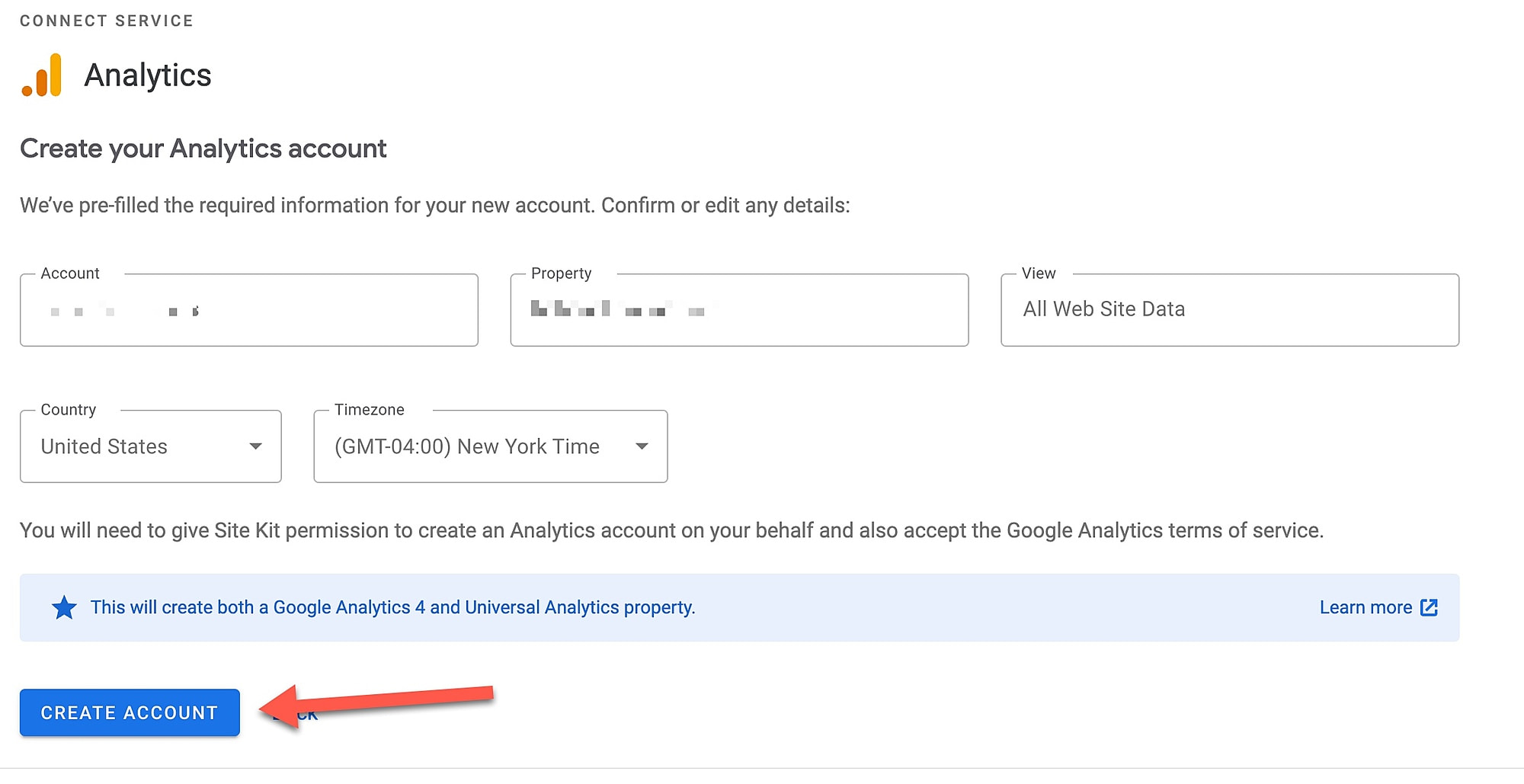 If setting up the new account, follow the steps to authorize access and allow Google Site Kit to add the new account for this website. Once done, you will see a success message. Click to Go to My dashboard.

Once set up is done, Google Site Kit will gather data. This can take up to 48 hours before any data displays. If you want to add the rest of the Site Kit features, navigate to Settings >> Connect More Services. You can then add any of the other services.

All set! This was a straightforward plugin to install and set up. You'll see important website details from the Site Kit tools once the data starts generating.