Do you, like every other internet-using human in the world, use social media? Do you ever find yourself posting something neat on your website and wanting to share it with the world? Do you find it tiresome to then have to go from account to account copying and pasting over and over again? With Publicize on Jetpack, you and can do it all at once quickly and easily!
To enable Publicize on your website, simply go to the dashboard and on the left click Jetpack — Settings.
Once there, at the top of the screen you'll find a tab called "Sharing". Click it and you'll be directed to a toggle switch called "Publicize Connections". Toggle it on (blue). Disable auto-posting by toggling Publicize Connections off (grey).
You'll log in to your WordPress account.
Choose the social media sites you want to publish to and connect each one.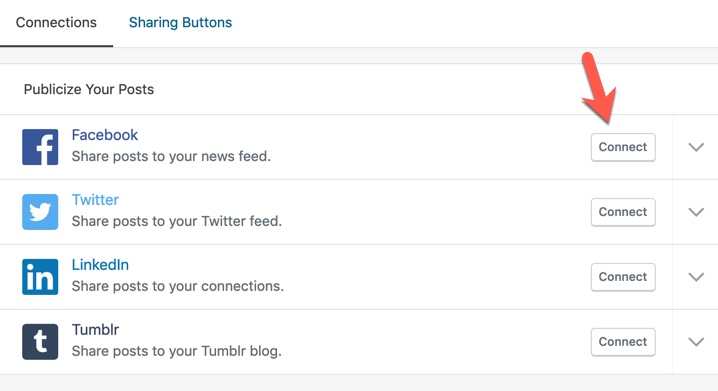 As long as you're connected to your WordPress account and to your various social media outlets, any posts you make will automatically be sent out to the social networks! You can disconnect any connections by clicking the Disconnect button at WordPress.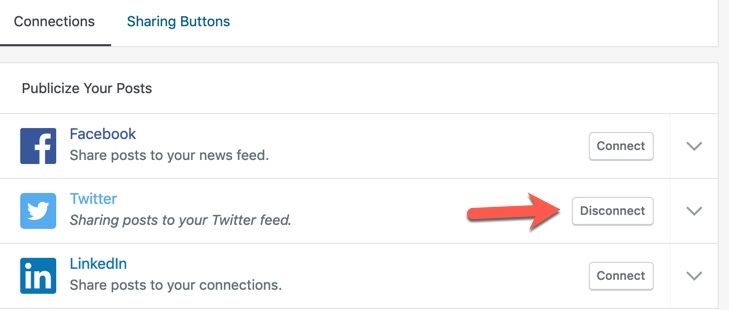 Configuring auto-post per post
To configure the auto-post of new posts you make, click the Jetpack icon at the top right of your new post.

You can edit the message being posted when sharing the link, get the shortlink, and even disable the auto-posting for this post if necessary.